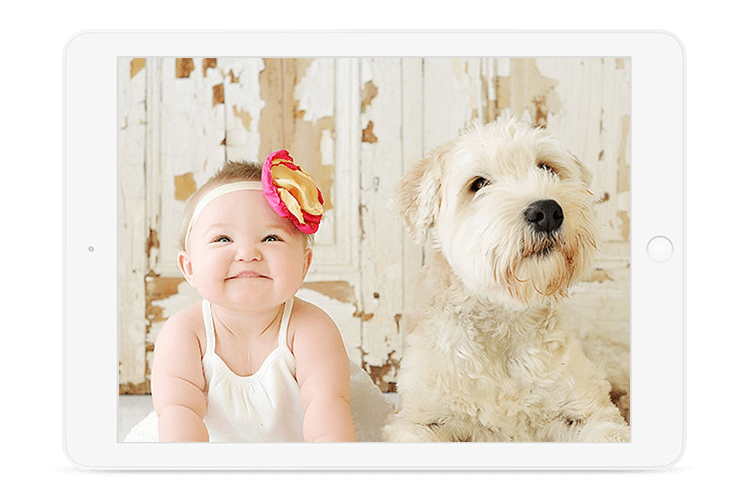 Turning your iPad into a Digital Photo Frame
Back in the old versions of iOS, Apple added an option to create photo slideshows when your device was locked. But after a couple of years, it was removed without any notice. There's still a way to create slideshows from your iPad images. You can do so by selecting the images from your Camera Roll and then tapping in the share extension and selecting the Slideshow option.
In any case, this feature is quite limited and it doesn't give you many options. The best way to create powerful slideshows is by using the Digital Photo Frame App that is built specifically to create slideshows of your favorite moments.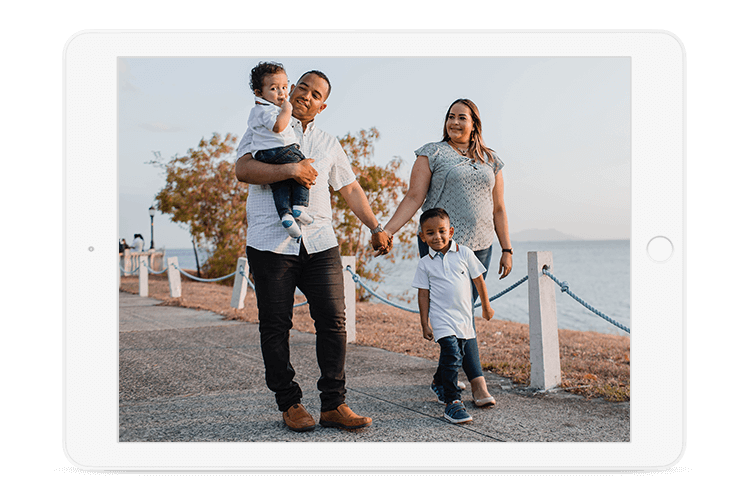 With Digital Photo Frame App you can select an iCloud shared album or a group of Moments from your Camera Roll. Then you can choose from many of the different specific settings such as playing Apple Live Photos (something that specific photo frames don't have the capabilites to do) and start playing the slideshow.
If you're going to be displaying photos for a long time, don't forget to connect your iPad by using the lightning connector. You can take advantage of the built in timer feature to display photos for a few hours during the day just when you are in the living room.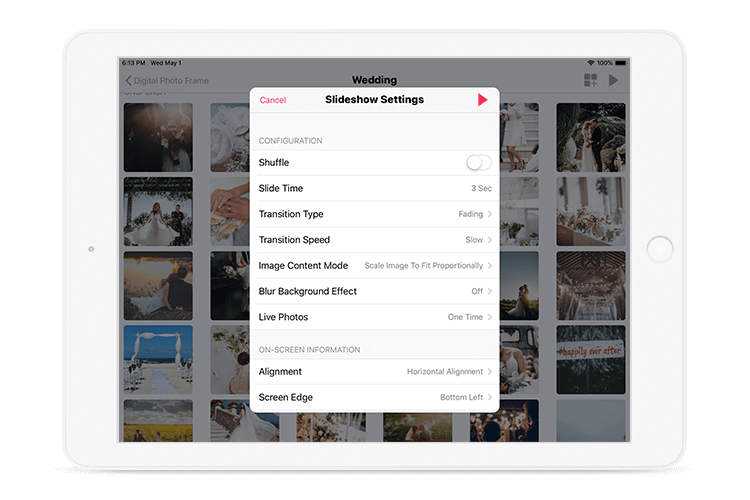 Your iPad is the best Digital Photo Frame
You probably have an old iPad around that you're not using. Why not take advantage of it by turning it into a powerful photo frame. There are many specific photo frame devices out there but none of them is as powerful as your iPad. Using Digital Photo Frame App is a great way to turn your iPad into the best digital photo frame and relive precious moments of your life such as when your kids were born or your best friend's wedding.
Have fun displaying your memories.
- Manuel Escrig
Share on Facebook
|